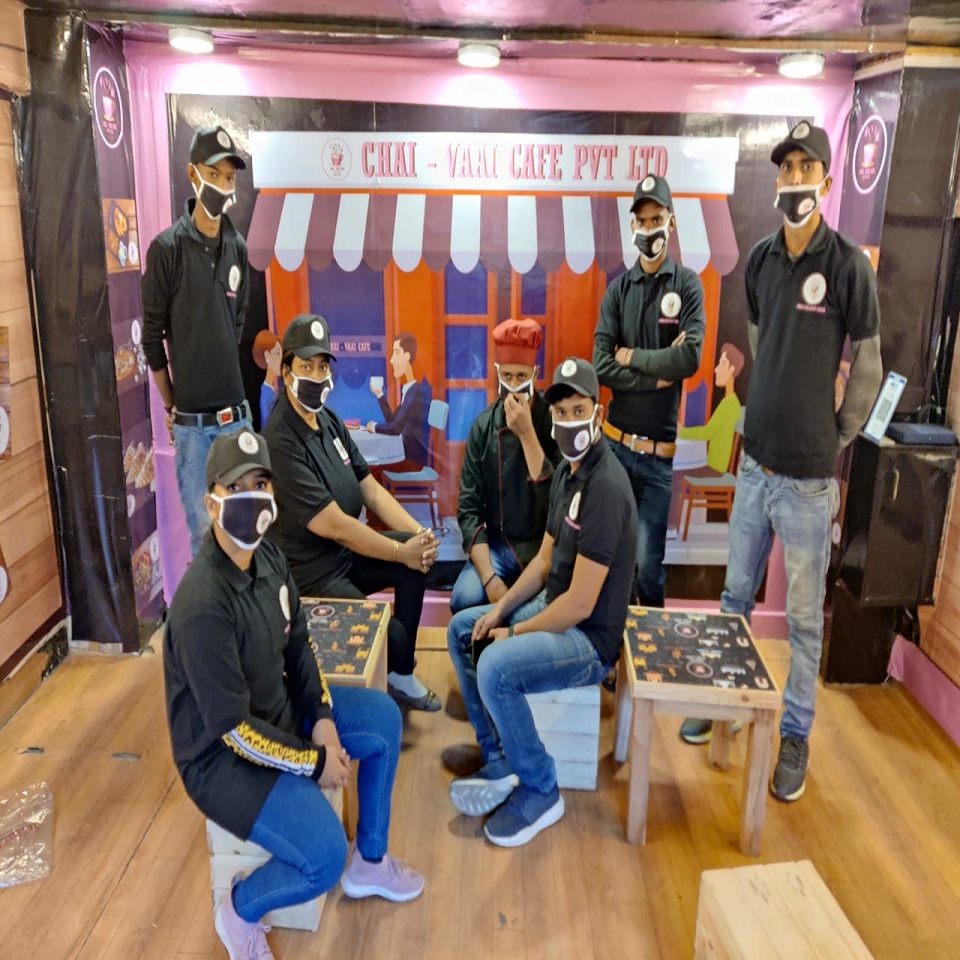 Value Proposition
Menu with amazing range of products ,Which covers every age group , Every taste-bud . We focus on every Aspect of every product on our menu Having over 100 items including , Hot & Cold beverages , with Pizza , Burgers , Sandwiches, Toasties , Pasta's & Lasagna's , and topping up with cherry The special section of the Menu which is called - Maa Menu - , which covers all those mouthwatering dishes Which only those can understand who are far away from home. The price range of the entire menu is kept with a thought of every person walking in , neither over priced or under priced , but suits every pocket . CHAI-VAAI CAFÉ , as a brand believes Strongly on the visibility of online delivery. The staff and the training of the staff will be fully provided at our End . All the operations are standardized , according to S.O.P . the initial operations will be 100% managed by our team , for first 30 days , to make the entire process smooth and successful for the Franchise Owner .
MULTI UNIT OPPORTUNITIES AVAILABLE
Have Entrepreneurial Dreams?
We are looking for franchisees with a vision. Are you ready to lose the limits and go for what you're after?
Do you wish to be an entrepreneur but do not know how to navigate? Are you looking for a franchise opportunity that has strong foundation? Having your own Chai-Vaai Cafe will solve all your concerns. Chai-Vaai Cafe is one of the oldest and the most renowned Cafe chain in India; which is owned by Chai-Vaai Cafe Pvt Ltd. We have over 10 outlets pan India. We are always willing to join new franchise members who readily embrace our work culture and commitment to quality.
Take A Start

About Us

Franchise Perks

Training And Support
Hand-Picked Menu ,with amazing range of Food & Beverages .
Tea/Coffee (Chai/Kaafi) - as it is said Thank God for Tea/Coffee ,
What would world do without it ?
To start low investment Food Franchise with high returns .
Investment starting at just 850000-1650000 lacs ,
to start you own food business by serving
whole range of pocket friendly menu.
SPACE: 200-500 Sq. ft
Trained Kitchen Staff, Well Planned menu,
No Royality Fees,
Quick Return on Investment 12-16 months
Rating over 4** on all the platforms , like
Zomato , Swiggy , Google My Business
Chai-Vaai Cafe is one of the renowned Cafe in Madhya Pradesh; established in the year 2019. We have over 15 cafes PAN India. We have a strong operations, management and purchase network which makes our franchisees easy to operate. Our ingredients are fresh and the purchase is centralized. This makes our food items' taste uniform at every outlet.
Investment – The initial investment for Chai-Vaai Cafe franchise is though not very low; but it is surely lesser than many other comparable franchise opportunities.
Easy Operation – With limited working hours, proven franchisee training and support system and strong logistics, Chai-Vaai Cafe franchise offers clarity and simplicity.
No Experience required – We are simple to operate. We just need you to follow our franchise model and system ethically.
Consumer Value and Appeal – We have charted out 5 fundamentals on which we work: quality, quantity, quick/friendly service, aggressive marketing and owner involvement.
Chai-Vaai Cafe offers extensive training for new franchise owners, including in-store skill training and structured operating. We have a real estate team who assists you with the store location process.
Once a lease is signed, our design & construction team guides you during your outlet set up. Our marketing team helps you in developing advertisement campaign and continuous marketing. Our support team ensures that you have all the tools and knowledge to operate your business well.
Glimpses of Some Franchise Outlets
Our growth since 2020 endorses our winning brand!